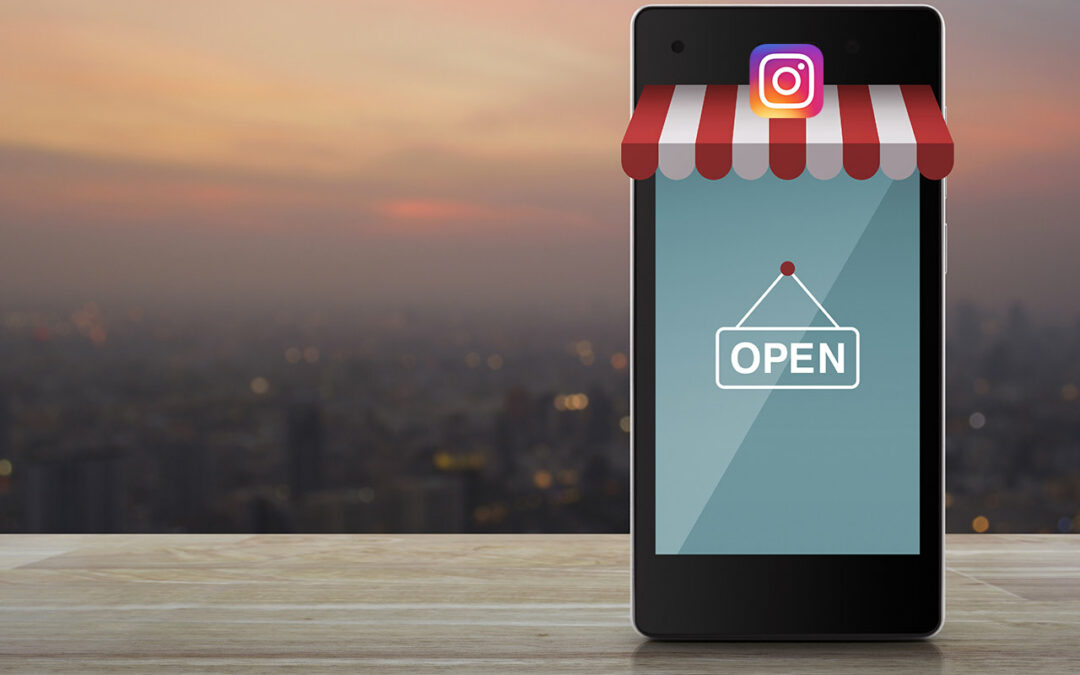 As of 2021, 1.074 billion people are on Instagram worldwide making it the perfect place to sell your products. Instagram has all of the tools you need to get your product in front of the consumer and make them remember it. Selling on Instagram takes hard work, dedication, and marketing skills. This guide will show you how to sell on Instagram.
Set up an Instagram business account
To sell on Instagram, you will first need an Instagram business account. An Instagram business account will give you access to all of the great Instagram business features, including a "contact" button, analytics, sponsored posts, and Instagram shop. Follow these steps to create your Instagram business account:
Begin by creating a new account that does not contain any personal information.
Go to your Instagram page settings, click – Account
Click – Switch to Professional Account
Follow the steps and input the necessary information.
Voila! You are now ready to start selling on Instagram.
Build your Instagram shop
Once your Instagram business account is set up, you will need to set up your Instagram shop. To do this, you will also need a Facebook business page. Create your Facebook business page in two simple steps:
Connect your Instagram business account to your Facebook business page.
Log into Facebook, go to your ads manager, and find Commerce Manager in the hamburger menu. Follow the instructions to upload your catalog.
Your catalog can be uploaded three different ways:
- 1 -
You can bulk upload your items using an excel spreadsheet. You will need to create a spreadsheet and input the item name, description, and price. Then follow the instructions to upload your spreadsheet to your shop.
- 2 -
You can opt to manually input each item into your Instagram shop. If you choose this option, you will need to fill in the required blanks within the shop upload form to upload each item individually.
- 3 -
The third option is to integrate your instagram shop with your ecommerce website. To use this option, you will need to have already set up an ecommerce shop with any of the website platforms that Facebook integrates with. Your options are Shopify, Channeladvisor, Feedonomics, Admixt, Quipt, Woo Commerce, Bigcommerce, CommerceHub, CED Commerce, Data Caciques, and Zentail. The integrate option will automatically pull the inventory listed on your ecommerce website into your Facebook and Instagram catalog.
Once you have created your catalog, you will then need to set up the Instagram shop. Click the shops icon on the left hand side of your mobile screen. Follow the instructions to create the shop. You will be able to organize your Instagram product into categories, choose your shop colors, button styles, and fonts. When you are satisfied with your setup click – save, and publish. 
It may take some time for Facebook and Instagram to process your shop for approval. Keep the platform's bylaws and rules in mind when adding products to your catalog. Once your shop has been approved, your customers will be able to shop directly from your Instagram business account.
Reach your Target Audience and Gain Shop Awareness
Reaching your audience is more than just posting content. Take the time to develop a strategy that shares content that grabs your target Instagram audience's attention, and pair it with keywords, hashtags, and timing.
Strategically build your Instagram shop awareness and audience with Instagram's paid and unpaid advertising options. Take advantage of various posting methods such as posting, stories, reels, IGTV, post promoting, and Instagram paid ads to get the word out about your Instagram shop. Devise a strategy for what methods you will use and how you will measure success. Continually adjust your strategy as you find what works best. 
Reaching your audience is more than just posting content. Content that grabs the views paired with keywords, hashtags, and timing are what makes a perfect post.
Instagram's algorithm is designed to show the most recent posts at the top of the news feed. The Instagram insights feature shows you the time and days when your audience is most active. Post your content during the most active time for a better chance of getting in front of a larger amount of your audience and bringing in new followers.
Optimize your Instagram post with keywords
Optimize your Instagram shopping posts using keywords just as you would optimize your website. Keywords are also necessary for your Instagram post to be discovered in a Google search. Research keywords relevant to your niche and use them to strategically plan your next post.
Hashtagging is not just a trendy activity. It could mean the difference between reaching additional audiences who would not discover your business otherwise. When you add a hashtag to your post, your post will appear in that hashtag's feed. This means that anyone who follows the hashtag has the potential to see your post. 
There is quite a bit that can go into your hashtag strategy. A few dos and don'ts when using hashtags in Instagram:
Use just a few relevant hashtags in each post that you upload to Instagram, regardless if your post is in your Instagram feed, a story, or a reel.
Make sure the correct audience finds your posts by ensuring that the hashtags mean what you intend.
Pay attention to the amount of posts within a hashtag. When you search a hashtag on Instagram, you will see the number of posts with that hashtag. If there are a large number of posts, the likelihood that your post will be seen decreases. Instagram's algorithm currently shows the most recent content first. When many posts are being added to a feed quickly, your post will get rotated down quicker. If you are just starting or are a small business, we recommend using smaller hashtags.
Do not use hashtags that are irrelevant to your post, products, or services.
Create a shoppable Instagram feed
Build a shoppable Instagram feed by tagging your catalog products in your posts. When consumers tap the image, they will be able to follow the tag directly to that product in your Instagram shop and purchase within Instagram. Creating a shoppable post only takes a few simple steps:
Tap Products – find the product in your shop catalog and tag it. If there are multiple products in one photo, be careful to place the tags in the correct place to avoid confusion.
Creating a shoppable Instagram story is similar:
Under links, choose – product
Search and tag the product in the story
Use this method every time you post product photos, and you will have created a completely shoppable Instagram feed.
Let's sell product on Instagram!
To achieve the results that you desire, everything you do with your Instagram business page and Instagram shop should be strategically planned. Remember to always develop a strategy prior to starting any social media project. Keep your goals in mind and plan your actions accordingly. Selling on Instagram is the way of the future.
Here at Root & Roam, we understand that even with all of the tools available, selling on Instagram can be time-consuming and quite overwhelming. If you have any questions on how to sell on Instagram, we are here to help. Contact us today for more information on our Social Media services. Let's move your product on Instagram!