If you're looking for digital advertising that increases brand awareness and drives customer conversions, Root & Roam is your solution. 
So, what makes us different?
Quite simply, it's the passion we have for everything we create. Our team continually works to develop digital ads that are not only effective, but also visually appealing. We understand the importance of making an impression and believe that our years of experience in the industry sets us apart from the competition.
Our recommendations are tailored to your business, as well as its goals. Whether you need ads for Facebook, Instagram, LinkedIn, TikTok, or any other platform, we know what works.
We can provide pay-per-click advertising (PPC) and digital display advertising as part of your strategy, while simultaneously utilizing retargeting techniques to ensure your digital advertising campaign repeatedly converts.
Put it this way: if digital advertising were a video game, we'd be the friends with the master list of cheat codes. Because what really matters is results. During the digital advertising process, our team is here to ensure success every step of the way. We'll make sure every pixel counts, too, because after all, you deserve a winning digital ad campaign.
Let's get together and take your business to the next level. 
OUR DIGITAL ADVERTISING WORK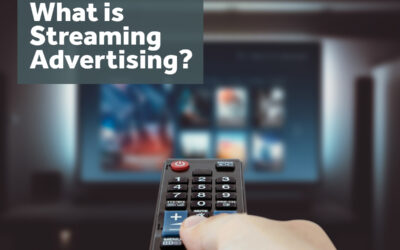 Streaming advertising is the process of advertising a product via a video or music streaming site. These streaming sites include Hulu, Spotify, Amazon Prime Video, as well as many others. Depending on the duration of the media being consumed, users could see up to...