Events are an excellent marketing strategy for communicating with your audience and increasing brand awareness. They're also a great way to create buzz around your product or service. 
However, you can't use the same approach to a conference as you do a festival. They serve different purposes. We understand what it takes to make your event shine. Whether your event is in person or entirely virtual, we'll help you make a lasting impression. And yes, virtual events can be fun!
Root & Roam has the necessary expertise to ensure your event is successful from start to finish.
Let our dedicated and knowledgeable team handle all the details. We'll manage everything from the venue location and catering to promotional materials and advertising. Then, you just sit back, look good, and enjoy the after-party!
SOME THINGS WE KNOW ABOUT EVENT MARKETING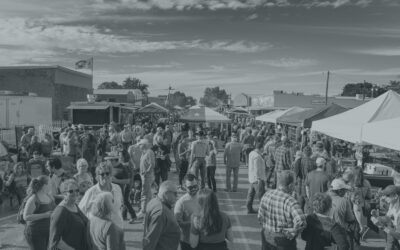 TABLE OF CONTENTSWhat is event marketing, and how can Root and Roam help?Why is event marketing important?Event Marketing PlanEvent Marketing Plan—The Questions You Need to AnswerEvent Marketing StrategyDevelop Event Marketing AssetsMarketing Ideas for EventsOur...