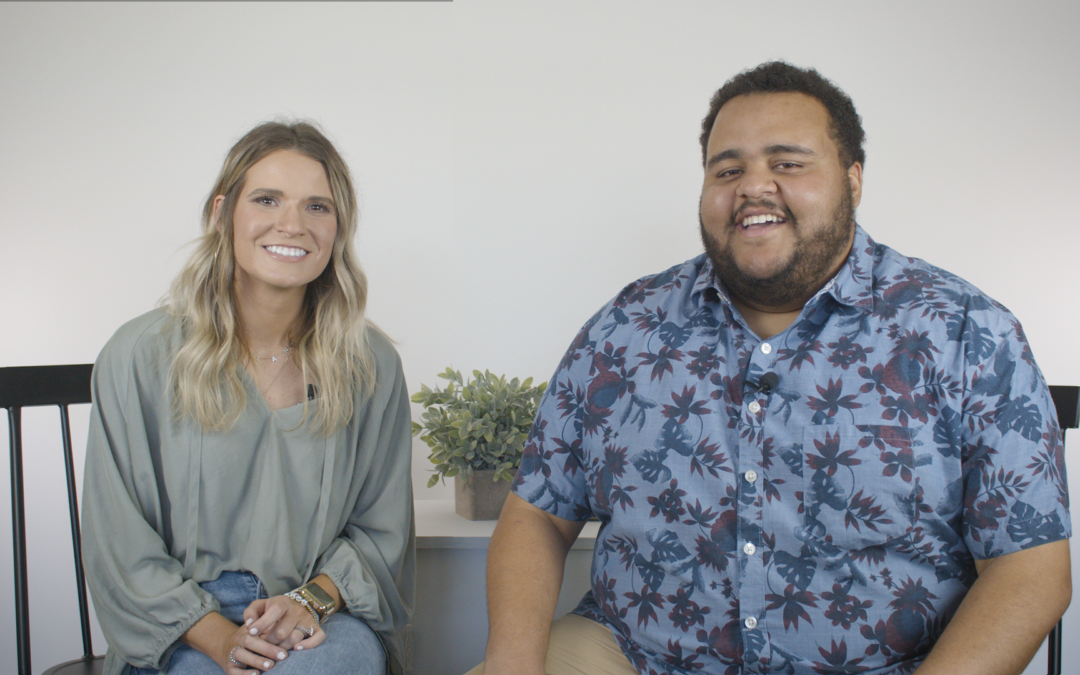 EMPATHY (COGNITIVE, EMOTIONAL, COMPASSIONATE)
Do you care about the people your actions affect? Of course you do! Actions are what show people who you are and what it is you're made of. You can help people relate to you by showing people who you are. One thing social media is great at is connecting kindred and like minded individuals. You don't have to make things up or try to be someone you're not – matter of fact, you don't want to be anything but genuine. Don't worry about checking every box or appealing to every person. Worry about conveying what we talked about in the Week 1 section.
SHOWCASING YOUR CRAFT/TALENTS
Give people the opportunity to see what you're about through what you make and what you do – and, if you're passionate about something, that fact will show through. People want to see your passion, they want to see the insight you've gained from all of your experiences and how that goes into the things that you do. What you'll provide someone is what people need to see the most. That doesn't necessarily mean your products or services – oftentimes it's the solution your product or service can provide someone. Remember that when you're talking about what it is you do.
OFFICE/COMPANY CULTURE/BTS
Showing what happens behind closed doors gives people a side of you and your business they'd otherwise be unable to know. It's also the side of you that just might be most capable of creating an empathetic relationship between you and your customers. We're all people, we all have human tendencies, we all have idiosyncrasies – but in the fast paced corporatized, commercialized world that can all tend to get overlooked and forgotten. Your company is more than a product, more than a service. It's something that people have invested their lives into, it's something that people are passionate about. Passionate people imbue passion – passion creates passion. Don't overlook the opportunity and the power of your people to create that in others.
SHOWCASING YOUR CRAFT/TALENTS
Your owned media is just that – any content or platforms your brand owns. If you have complete control over the media, you "own" it. Owned media is great because you control the entirety of the messaging and branding. The more places your brand can be found online, and the more engaged on these platforms your audience is, the better your website will rank on a search engine results page (SERP).
Examples of your owned media include:
Owned media allows your brand to shine. If you have a branding kit, make sure that you're referring to it consistently to so your messaging, brand personality, color scheme, and fonts are all on-brand. It's important to show consistency across all of your owned platforms to increase your brand awareness.
Whether you're working to develop all your owned media platforms or you're continuing to grow them, now is the time to do an audit.  Make a list of all of the owned media your company has, and make sure that you're utilizing them all to their fullest potential. This is a prime way to get seen by current and potential customers, so make sure you are putting your best foot forward and providing up-to-date and engaging for your audience. Create a plan to monitor and engage with your social media accounts. If you have a social media account you're not currently using, consider whether or not you have the bandwidth to re-engage with this platform.
Root and Roam Tip: There are many types of owned media, but you do not have to use them all. Focus on the owned media platforms that resonate with your audience.
Earned media is any mention your brand has earned through work of your own. You've heard before that "nothing good comes easy," and your earned media is a prime example. Over time, your earned media grows exponentially. Putting in the hard work to develop customer relationships, loyalty, and provide excellent customer service pay off for you with earned media.
Examples of earned media include:
Blog posts about your product or service others have written
It may feel uncomfortable, but the fastest way to gain earned media is by asking. Check in with your most loyal customers and ask them to write a review on your Google My Business page, an online business review site, or even your social media platforms. You can do this in person or through an email.
Root and Roam Tip: It may feel easier to ask a customer to leave a review in exchange for a discount or small token of appreciation. Resist this temptation. Doing so can inadvertently be considered to be bribery. Your company is great and your organic reviews will show this!
Your paid media is any content or brand mention you've paid to have. They may fall anywhere on the cost spectrum, from just a few dollars to the largest paid campaign that you could dream up.
Example of Paid Media Include:
Paid articles or advertorials
Your paid media is an important part of your overall marketing strategy because it expands your reach.  Paid media allows you to get your company seen by potential new customers. Targeting options allow for you to hand-select who your audience is, and there are multiple ways for you to do so. You can target your search and display paid media in many different ways, including geographic location, specific keywords or searches, demographics. You even have the option to do a retargeting ad to follow up with those who have already visited your website or Facebook page.
Your paid media also includes any ad buys that you make on any online industry publication and streaming TV or radio ad.
Root and Roam Tip: There are many places you can use paid media. The opportunities are endless. Start off simple with platforms that you know your current audience or target audience are utilizing, and do some A/B testing to see what resonates best and provides you the most conversions.
How do I combine earned, owned, and paid media?
As we talked about the differences between earned, owned, and paid media, you may be thinking "How do these all work together to give me a well-rounded digital marketing strategy?" The combinations of earned, owned, and paid media is the key. All types of media play a pivotal role in your SEO strategy but also in your overall brand strategy.
Some examples of owned and paid media combinations include:
Sponsored social media advertising
Boosted social media posts
Some examples of owned and earned media include:
"As seen on.." Sections of the website
More branded searches for your business
Engagement on your owned media from influencers or social ads
Website conversions through paid advertising efforts
Increased web traffic on a dedicated landing page to capture leads through an ad
Each option of the type of media you choose, if leveraged alone, can achieve a company goal. However, when combined with another type or better yet, when all three are utilized, you'll see much better results regardless of if you're targeting brand awareness, lead generation, lead nurturing, or transactional opportunities. Interested in learning more about how these three types of media can improve your business, get in touch with a marketing strategist at Root & Roam!