SEARCH ENGINE OPTIMIZATION 
Search engine optimization (SEO) is no joke; it's the foundational baseline for just about every kind of digital marketing campaign. When we break down most digital marketing strategies, front-end, backend, and technical SEO are all a part of the first order of operations. It's so important, in fact, that without a good SEO strategy (and at times, good SEO experts), you're likely to be wasting time and money doing anything else online. 
Before you launch a website, post on social media, or consider e-commerce as a revenue stream, you need to create your SEO strategy. SEO goes beyond choosing keywords; it's the technical aspects of how you build your website, the content that you produce and distribute, and the path in which customers find you online. Search engine optimization is a big part of what helps put a web page on Google's map! A solid SEO strategy is key to winning the coveted high rankings of organic SERPs (search engine result pages).
We're often asked about SEO and how to best approach it. The truth is that it often depends! Who are you? What are you trying to communicate? Who do you hope to communicate with? Search engine optimization frames much of how you tell your story, what parts you tell, and where you tell them. With the help of a search engine optimization consultant and well–planned SEO strategy, you get to decide your story. Reinforcing the structure, highlights, and the parts that matter to you most? That's where we come in.
HOW CAN OUR SEO EXPERTS HELP?
At Root & Roam, we provide a portfolio of SEO services that encompasses all aspects of your digital presence. From optimizing the backend SEO of your website to the PPC advertising you do, our SEO experts and strategies are there to ensure your brand competes online, no matter the platform.
If you have an established digital presence and brand, we can help evaluate where it sits and find ways to improve that presence. If you're a start-up brand or business, we can help create an SEO-minded framework to guide all future digital marketing efforts. We're here to act as a partner, to help you create and nurture those relationships. Most of our client relationships start with lots of questions, and we're here to answer them. 
You can give us a call, fill out one of the forms here on the website, or shoot us an email. We're excited to help tell your story and show you just how much good digital marketing is worth.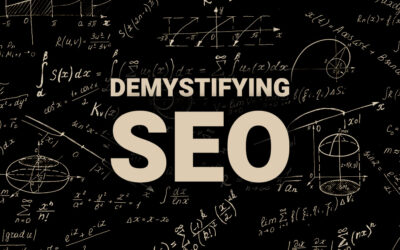 In the digital age, having a strong online presence is important. Understanding search engine optimization (SEO) is crucial for success online, whether you're a business or an individual. In this blog, we will answer your most frequently asked questions surrounding...