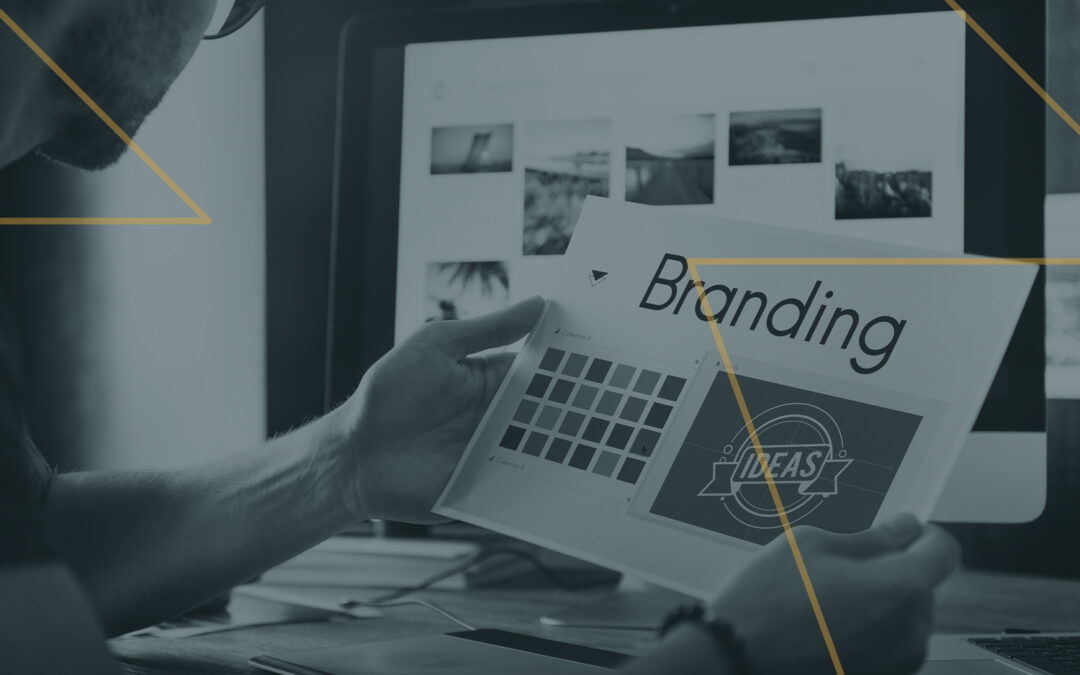 Rebranding could be the difference between reaching your company's full potential or being left behind. Staying ahead in any niche is a constant race. To keep your brand relevant, you need to be willing to do what it takes to make it stand out to consumers. A rebrand could be the answer to your needs. At Root & Roam, we recently went through the rebranding process to better fit our clients' needs, and we are here to share our experience with you.
Let's begin with what branding isn't. Branding is not just the look and feel of your company. Nor is it a color palette or a tagline. Your brand is what draws people to purchase from you and not your competitors, and, if done correctly, creates an emotional tether between your brand and the consumer. For example, people don't purchase a Mercedes for the look of the brand, but rather, the status owning a Mercedes provides to them. They want to "feel" special, luxurious, different, therefore, they choose that brand over others. 
The look and feel of a brand is important, however, in that you want to stand out from your competition. As well, you want your brand to align with your products, services, and, most importantly, your vision and mission.
Rebranding is the strategy that aims at changing the perception of your brand by the consumer through a modification of your existing brand. During the rebranding process, your company's assets are transformed (and possibly your positioning in the marketplace) into something fresh and relevant that will draw the attention of your target audience. Rebranding can be as simple as a color palette change or as extreme as a complete rehaul of your business model.
Today, with so many brands competing within the same consumer space, it's imperative that your brand stand out uniquely and sincerely. Consumers are becoming more conscious of what they consume and how brands relate to the world around them. Rebranding is a tool to remind buyers who you are and why your brand is their best choice.
Have you ever noticed when multiple fast-food brands start to have similar storefront appearances? How about when cell phone companies offer similar services? What makes one burger joint better than another? What is so special about unlimited talk and text when everyone has it? That is where the little things come in to play, such as broader cell phone coverage or a special sauce that no one else has. That is the unique identifier that consumers are drawn to and purchase from. Rebranding is the chance to present your special sauce in a new way.
We understand that rebranding can be a tricky process. That is why we have broken it down into an easy-to-follow six-step process.
- 1 -
 Begin your rebrand with competitive analysis. Understanding what your competitors are doing, how they may be outperforming you, and identifying areas within the marketing landscape where you could compete will help you to define your goals.
- 2 -
Establish your goals. To ensure that you get everything you desire out of a rebrand, it is important to establish what you wish to achieve from the process. Some questions to ask include "who is your target audience?", "Is there a new product or service to come with the rebranding?", "Have your business values or company culture changed?", and "What don't you like about your current branding?". The answers to these questions may provide a clear path to those goals. Be sure to leverage your competitive analysis when establishing goals.
- 3 -
Assign your rebranding team. You may choose to hire an agency, such as Root & Roam, or to establish an internal team for the job. The rebranding team should possess adequate market knowledge and skills to perform the rebranding tasks.
- 4 -
Develop a strategy. Before you begin putting things into action, we recommend creating a roadmap of how you plan to facilitate your rebrand. Begin with your goals and your competitive analysis findings. You will also want to establish action items during the strategy process and assign those action items to the appropriate team member.
- 5 -
Design and develop your rebrand. During the design and development process, your team should be working on their assigned tasks, including creating assets, performing website processes, and establishing a new voice. This is where your team pieces together all the ideas into a comprehensive rebrand.
- 6 -
Launch! The final step in the rebranding process is to deploy the new branding. A successful rebranding launch strategy will include everywhere your company identity can be found.

Signs that it is time to rebrand
As your business grows and competition gets more fierce, you may start to notice that your brand no longer fits your company's narrative. Here are a few of the top signs that it is time for a rebrand.
Change in values – this may be the case if you have not established clear values in the past. A rebrand is a perfect opportunity to shed some light on the values you want your company to uphold.
A new customer base – perhaps you have outgrown your original audience, your company is switching from B2B to B2C or vice versa. When attempting to reach a new audience, your brand should appeal to that audience. What worked for the original audience will likely not work for the new audience you're trying to target.
New products or services – perhaps your company is preparing to roll out new products or services that completely redefine the company's current standing. Rebrand to keep your company's messaging in line with the offerings.
Merging with another company – when merging two or more companies, you will want to design a new brand that reflects the totality of the new company.
These are just a few signs that it may be time for a rebrand. Rebranding could be necessary for many other reasons. If you feel that is may be time for a rebrand, reach out to our team. We love helping businesses figure out what is best for them.
How does rebranding benefit your business?
When major changes happen within your company and/or the market, rebranding may be beneficial to convey new ideas and maintain relevance within the industry. Rebranding can keep your company's mission and vision relevant to the goals you wish to accomplish.
Branding can make or break a business. Without a good branding strategy, your business will be left in the dust. Our team is ready to help take your brand to the next level. Are you ready to explore the possibilities?