What is web accessibility?
Web accessibility refers to making websites usable for people with disabilities. It involves designing and developing websites in a way that people with disabilities, such as those with visual, auditory, motor, and cognitive impairments, can perceive, understand, navigate, and interact with the website and its content.
Web accessibility ensures that everyone has equal access to information and services on the web, regardless of their abilities. This includes individuals who use assistive technologies, such as screen readers, to access the web.
Whether you're in the market for a new website or have a website that could use an overhaul—we're here to help. Root & Roam will work to create the best experience for your customers while conveying what you're about in a professional and straightforward way. You can give us a call, shoot us an email, or request a free compliance audit by completing the contact form below. We're always happy to help.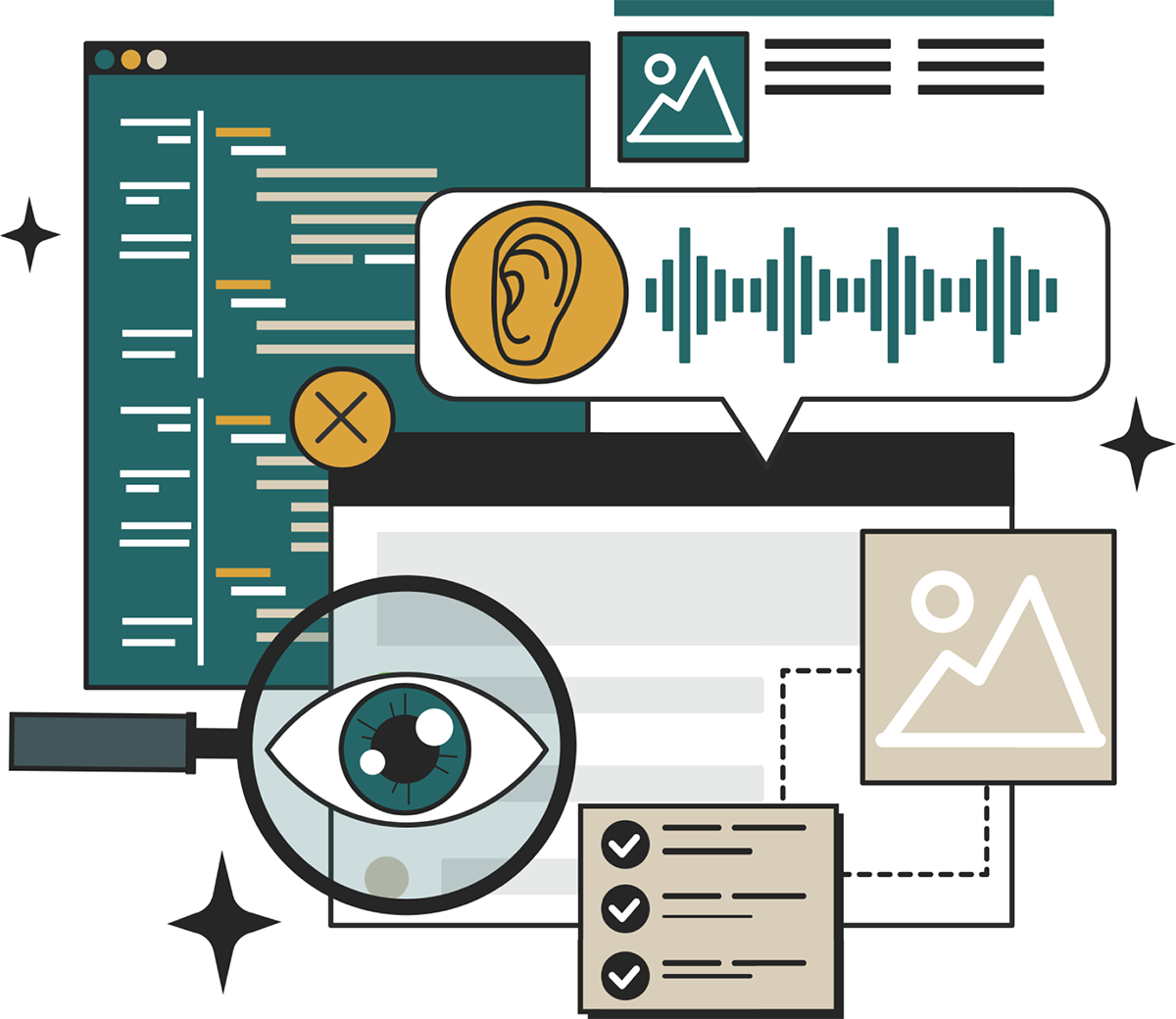 Why should my website be accessible & compliant?
The ADA is the Americans with Disabilities Act, an American civil rights law passed in 1990. The law prohibits discrimination against individuals with disabilities in all areas of public life, including jobs, schools, transportation, and all public and private places open to the general public. Since 2018, the ADA also covers websites, as they're considered public places of accommodation. That is why making your website accessible is crucial for meeting ADA legal requirements.
It's important to note that the ADA does not specify the criteria for a compliant website, yet today's industry standard is to adhere to the Web Content Accessibility Guidelines 2.1 (WCAG).
The WCAG is a technical guidebook explaining how websites should look and operate for people with disabilities. So, by following the WCAG guidelines, you are making your website ADA-compliant.
Web accessibility lawsuit numbers and trends
In recent years, there has been a surge in state court lawsuits regarding web accessibility. 2022 saw a record-breaking number of lawsuits and demand letters under the Americans with Disabilities Act (ADA), with 3,250 lawsuits filed. It is estimated that only 3% of demand letters go to trial, as the majority, approximately 97%, are settled beforehand. This indicates that over 100,000 business owners received demand letters in 2022 for failing to make their websites accessible. Moreover, organizations and businesses can be fined up to $150,000 for ADA violations, while the average ADA website lawsuit settlement typically ranges from $20,000 to $50,000.
Demand LetterS Sent In Recent Years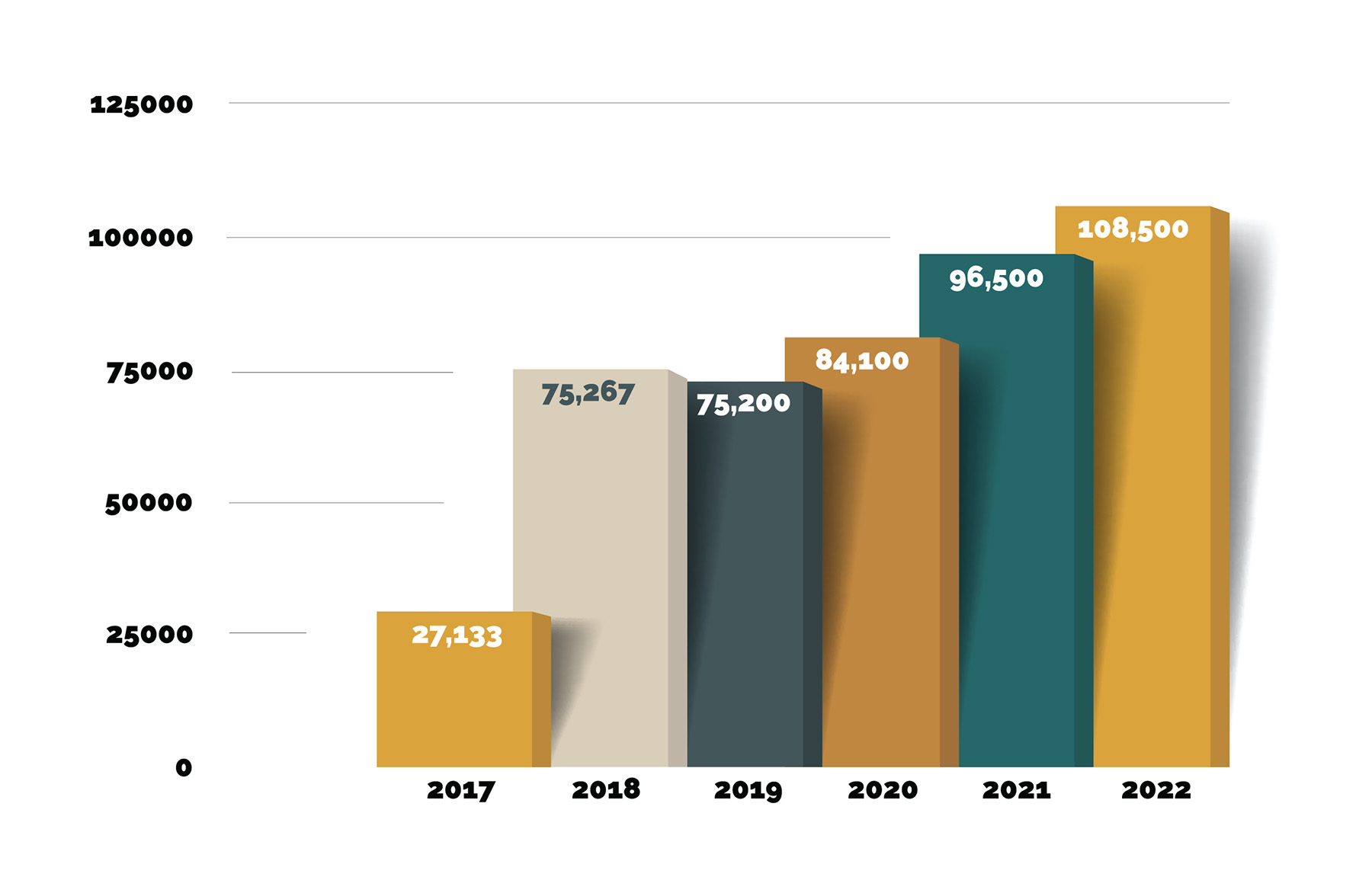 What are the Benefits of implementing a web accessibility solution?
Brand Reputation
Brand reputation and social responsibility are crucial for businesses, and web accessibility is an essential part of this. In order to be in line with legislation and maintain a brand reputation, you should do something about web accessibility. Once you implement an accessibility solution, you will have an accessibility statement, and that says a lot about your brand.
Widen Your User Base
By opening up your websites to 15% of the global population that lives with a disability, you tap into a market with a spending power of $8 trillion (based on the Valuable 500 research).
Not only do you widen your user base when you become accessible, but you also provide a better experience for all users, regardless of their ability.
For more information about the Valuable 500 research, click HERE. 
Tax Credits
It is important to know that the U.S. government has chosen to promote and support businesses that comply with the Americans with Disabilities Act (ADA). By making your website accessible, your business can be eligible for up to $5,000 in tax credits.
For more information, click HERE. 
Improved Performance
Accessible websites enjoy increased traffic, reduced bounce rates, improved SEO rankings, and better conversion rates. An accessible website means that you're making it easier for people to find your website.
analyzed 847 web domains and found that:
– There was a 12% average increase in overall traffic for all domains
– 73.4% of domains saw growth in organic traffic
– 66.1% of all domains saw growth in organic traffic of up to 50%
With Google constantly calculating search engine result page (SERP) rankings by evaluating sites based partly on web page usability and user experience, it logically follows that websites with more accessibility features would be prioritized over sites without those accommodations.
How can Root & Roam help?
Root & Roam Integrated Marketing Agency is committed to ensuring that all client websites are ADA compliant and accessible. Whether it is a brand new site build or an existing website, our team of experts will bring your site up to speed.
To achieve this, we utilize a cutting-edge accessibility solution called accessiBe. Our team of professionals will work closely with clients to ensure that their website meets all of the necessary guidelines and requirements to ensure that it is accessible to all users. To try our accessibility solution for yourself, click this icon at the left of your screen.

If you're interested in learning more about how we can help make your website ADA compliant and accessible, complete the form below to request a free website audit.